Frozen Foods Chicken Seekh Kebab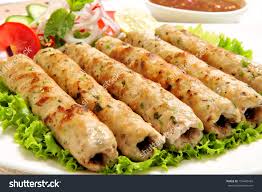 Dear Customers
For order with wholesale Prices for your Shop or Catering Needs Contact us please for your order to be delivered.
Minimum Order £500.00 or over
We supply Halal Frozen Ready to Eat Foods for UK and Europe.
We have full range and variety of HALAL PRODUCTS.
We can Pack for your own selected label with your own name and brand on bulk orders.
Frozen Available Range
Ready to East Seekh Kebabs 10 Pcs x 10 Packets per box
20 Pcs x 5 Packets per box(Available in Chicken , Meat)
Samosas 50 Pcs x 4 Packets per box
Samosas 25 Pcs x 10 Packets per box
(Available in ,Chicken, Lamb, Vegetable)
Spring rolls 50 Pcs x 4 Packets per box
Spring rolls 25 Pcs x 10 Packets per box
(Available in ,Chicken, Vegetable)