Wireless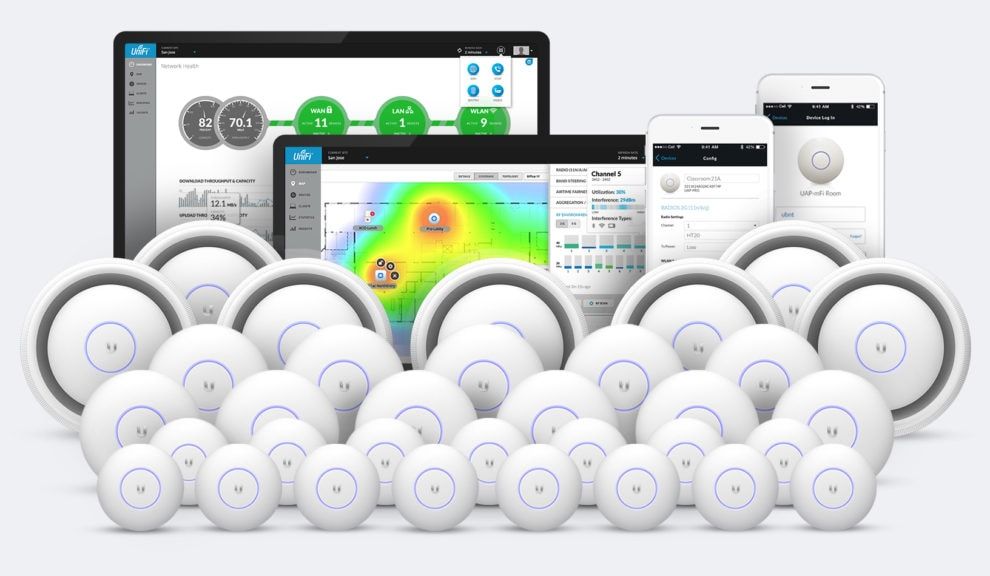 ENTERPRISE WIRELESS
The Smart Wi-Fi Solution
Keeping your wireless network running smoothly is essential to keeping your business running smoothly. Yet when your connection suffers, it is often the case that nobody knows why.
Managed cloud Wi-Fi solutions put an end to that, allowing every access point to be remotely monitored and managed for optimum performance.
With Enterprise Wireless from Ubiquiti, every access point we install talks constantly to our cloud management server. If one should fail, we receive an instant alert – enabling us to reconfigure its neighbours pro-actively before you even notice a dip in service.
Similarly, we can see how many people are using each access point and how much bandwidth is being taken up, and can restrict this usage accordingly if it is causing problems for your wider network.